Aquatechnik Pool Service offers swimming pool renovations and remodeling in Flower Mound and the surrounding area.
We always provide homeowners with exceptional customer service, meticulous workmanship and a strong emphasis on "attention to detail" that goes into every project. Maintaining a high degree of control on every job.
Before new plaster we always chip out around the edge of all tile, light niches, drains, returns.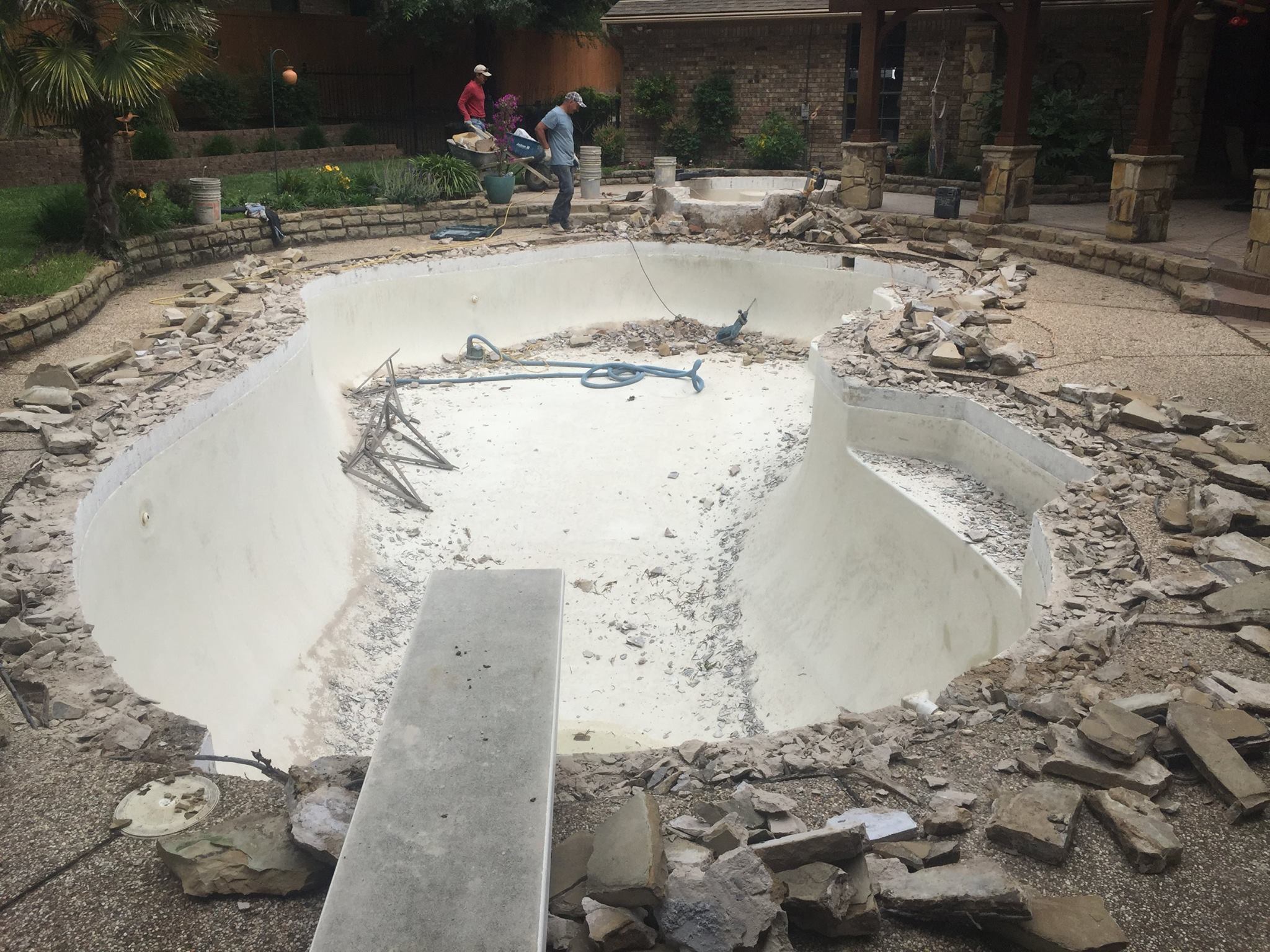 The entire surface of the existing plaster is checked for any delamination. If any is found to be hollow it is removed. We always apply a SGM certified bond coat. Very important to the bonding of the new plaster to the old plaster. This is a superior bond coat to the home brew that most companies use. Only the best!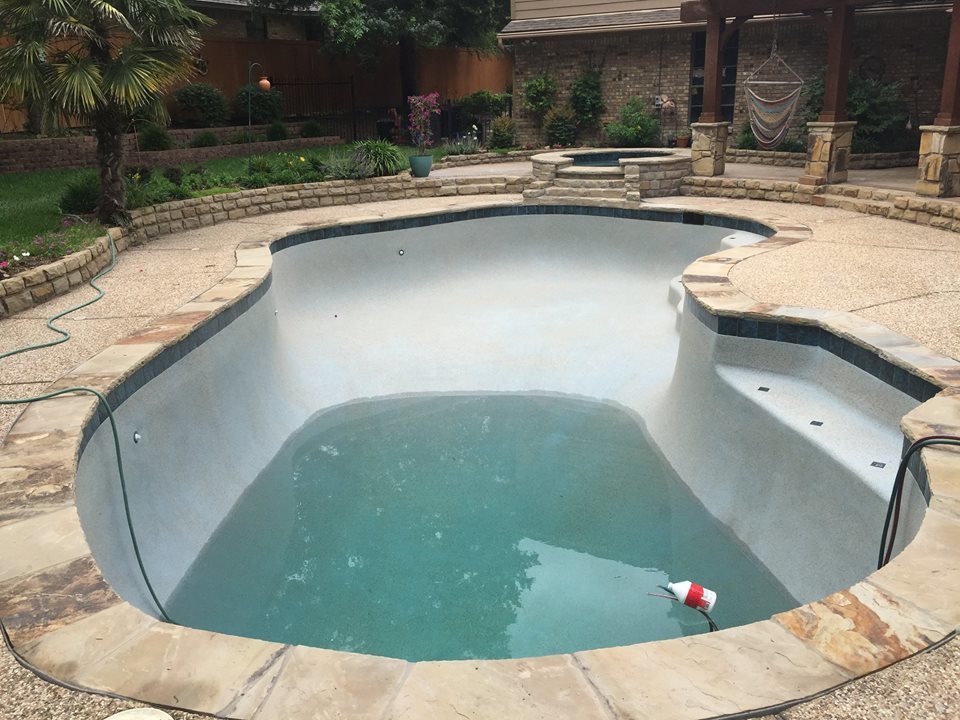 Here are some of our pool remodeling services:
Re-tiles, usually one day, in and out.
Re-plasters
Tile/Brick/Stone
Deck-O-Seal/Mastic
Complete Renovations
On Job Site Everyday!