Swimming pool covers are one of the best investments owners can make. Usually constructed of polypropylene super dense mesh. In addition to the safety and debris protection features, the mesh cover blocks virtually all sunlight but still lets rain and melting snow easily drain through.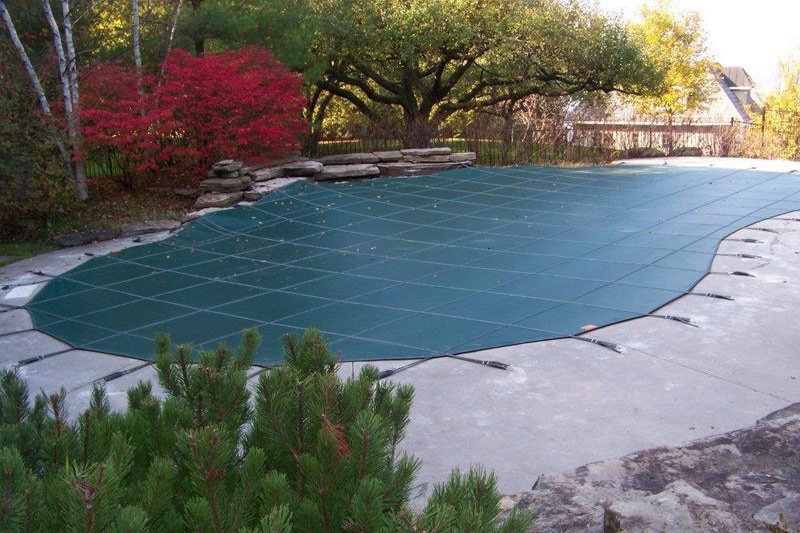 Image 1. Pool Cover
Pool services are always performed by a fully insured & nationally licensed Certified Pool Operator®. Aquatechnik Pool Service provides peace of mind for the long-term welfare of your pool.
Contact us to schedule a cover consultation and fitting.